We offer a comprehensive system for the collection of used cooking oil. We visit all homes to help with the recycling of cooking oil, a highly polluting waste that is very widespread in our society. We reduce, reuse and recycle (3R) oil waste by turning it into biodiesel or other new products, always with the aim of contributing to sustainable development and the protection of the environment.
Our objectives are to bring to our society systems that are secure, convenient, accessible, clean and reusable for the recycling of domestic waste, making it easier for the public and administrations to play their part.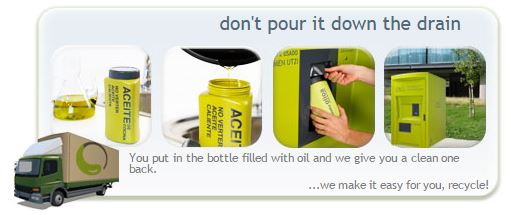 By recycling used cooking oil we are preserving our planet, and caring for the environment must be everyone's commitment.