sustainability factor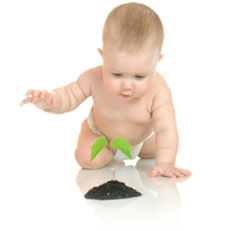 Sustainable development affects everything and everyone. If we do not take into account the sustainability factors relating to our everyday lives, we endanger our environment and our possibilities for development. It is therefore essential that we ensure that we manage the waste we generate properly, and this includes the waste from used cooking oil.
Consequently, caring for the environment must be a commitment that we all make as individuals. According to the current legislation on Protecting the Environment, conserving our planet appropriately is our right and our duty.
sustainability and people's rights
Everyone has a right to use and enjoy a healthy environment, and it is therefore the responsibility of the Public Administrations to promote the appropriate environmental policies in order to ensure that this right can be exercised.
Everyone has the right to environmental information, in accordance with the provisions of legislation.
Everyone has the right to participate, directly or through environmental protection associations, in the terms established by legislation, in decisions with regard to protecting the environment.
The action demanding compliance with the provisions of this law will be public, both in administrative and judicial terms.
sustainability and people's duties
Everyone and every organisation has the duty to conserve the environment.
Public Administrations can stipulate specific obligations to ensure that the provisions expressed in the above paragraph are duly respected.
Anyone who violates the environmental legislation shall be punished and forced to repair the damage caused, in the manner that is determined by law.
protection of environmental resources
The current legislation stipulates the obligation of the Public Administrations to protect environmental resources.
More information on the current legislation.